Wilderness Lodge Fire and Smoke Information
For Monday, August 25, 2014 through Friday, August 29, 2014The Lodge Complex fire burning in the Laytonville/ Leggett area combined with variable weather patterns may continue to contribute to smoke, haze and air quality ranging from 'Good' to 'Unhealthy for Sensitive Groups' throughout the County and 'Unhealthy' in isolated areas.

Smoke impacts from the fire will continue due to possible flare-ups and smoldering timber. Lower elevation valley and drainage areas could experience episodes of 'Unhealthy' air quality. Smoke may contribute to poor air quality until the weather brings a cooler and wetter system through the northern Mendocino County area.
More Info (Online)
More Info (as PDF)
Lodge Fire and Smoke Info (CAL FIRE)
Lodge Complex Fire (Laytonville area)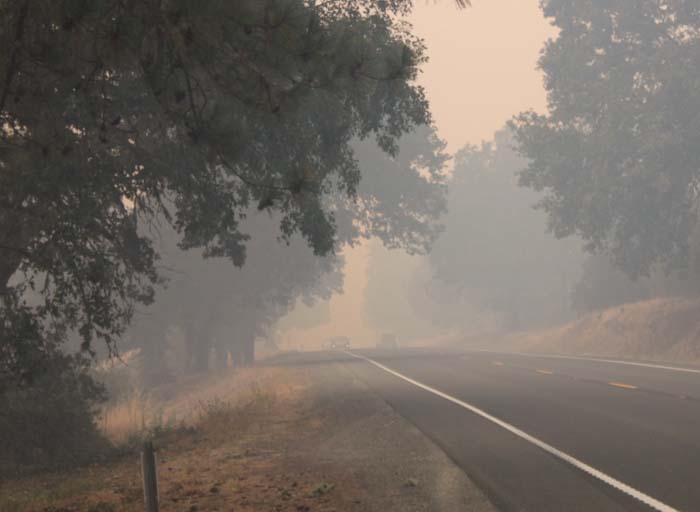 ---
Current Air Quality Trend at the Fire Scene
---
Credit Card Payments (
Additional Service Fee
)
---
District Twitter feed
Local Air Quality Map - From Air Now
Air Now Local FOrecast page is Here
Detailed current readings are available here
Sign up for email and text Air QUality Alerts here